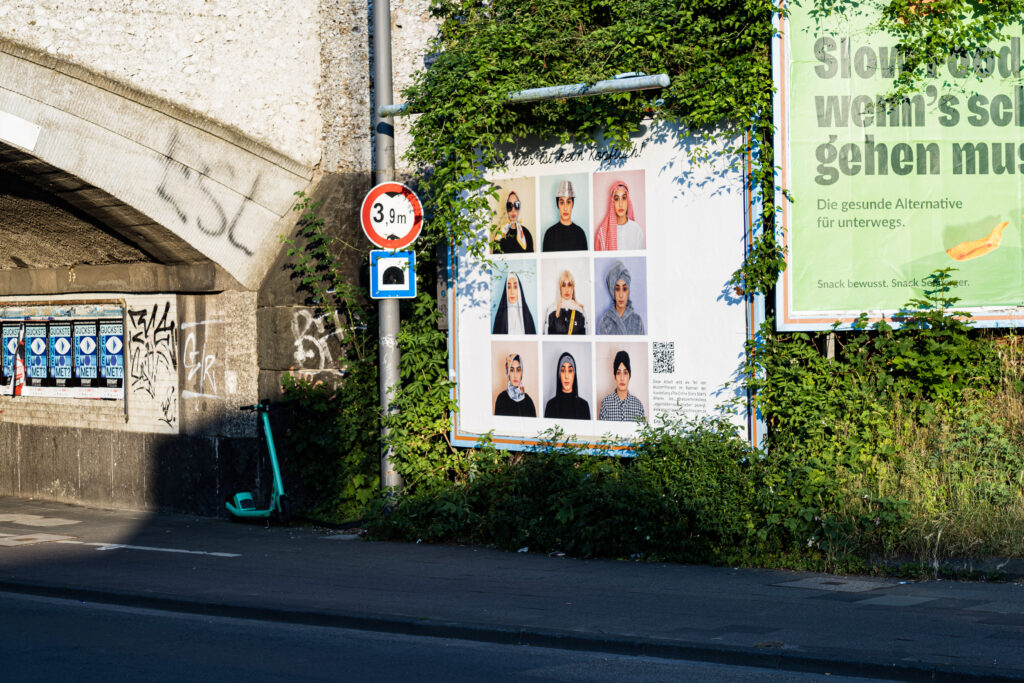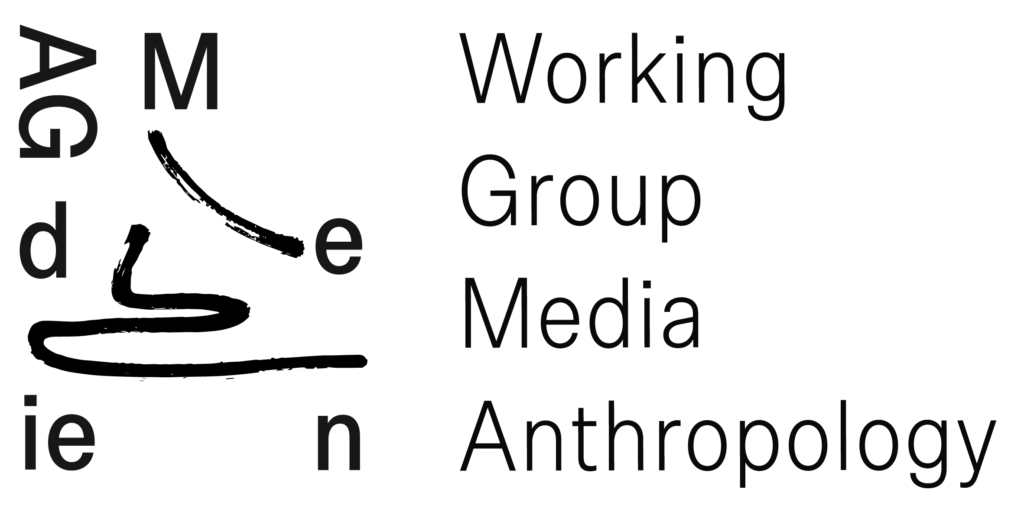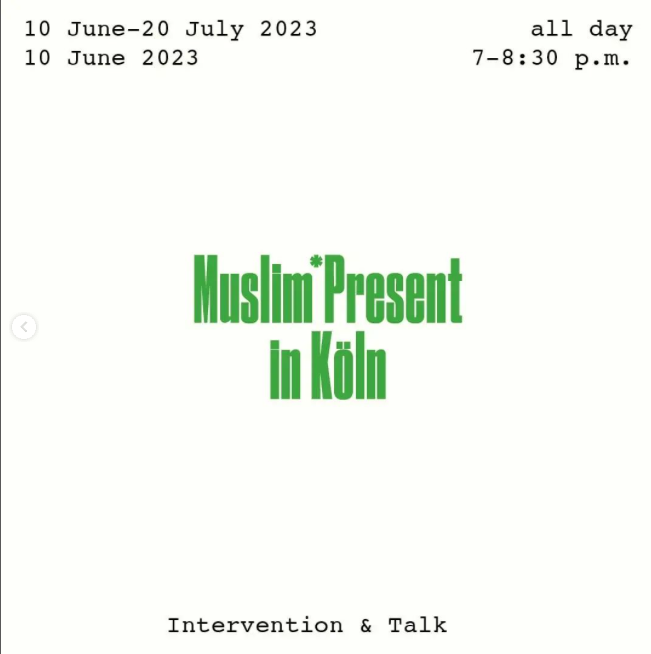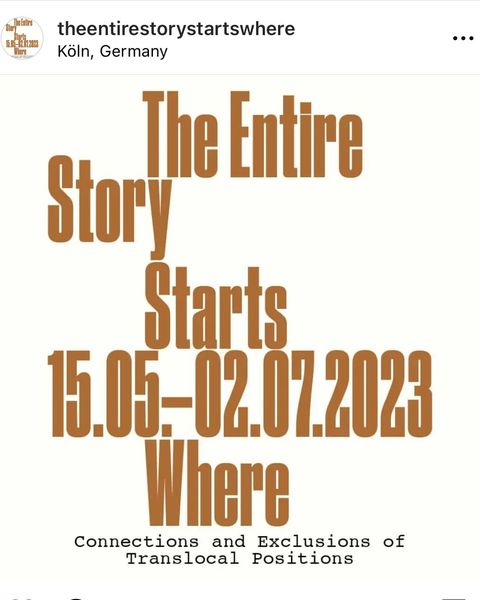 Curatorial Project: Part of the curatorial team of: "The Entire Story Starts Where: Connections and Exclusion of Translocal Positions", at different locations in Cologne from 15 May – 2 July 2023.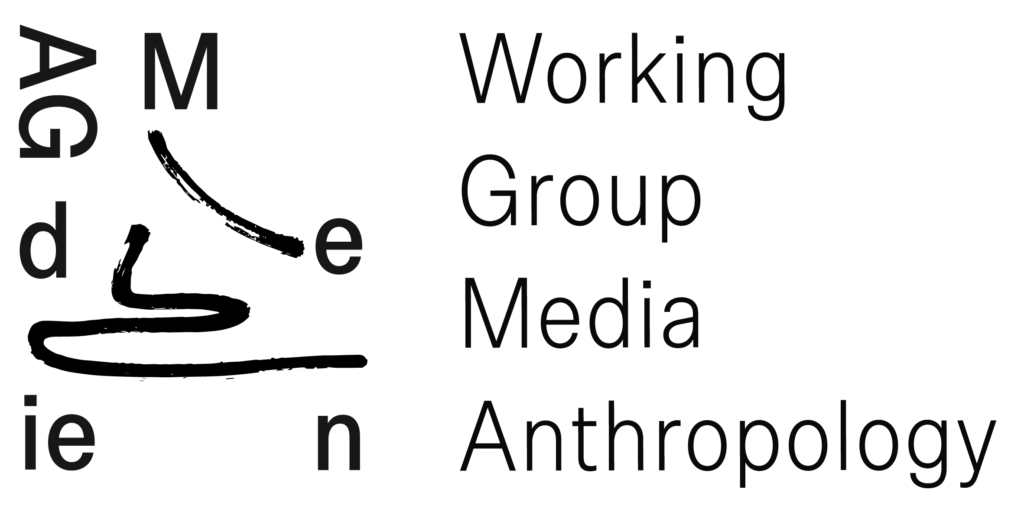 Online Workshop: Mutlimodal Digital Curating co-organized with Anja Dreschke and Anna Lisa Ramella for the Working Group Media Anthropology of the DGSKA. 19-20 January, 2023, Zoom.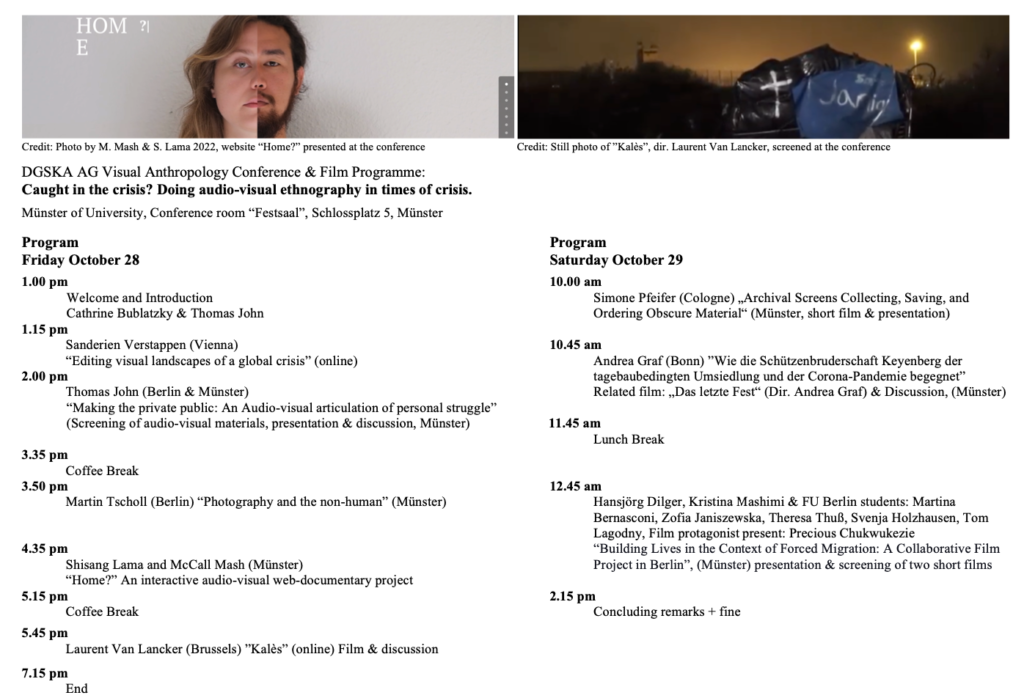 Screening and presentation: "Archival Screens Collecting, Saving, and Ordering Obscure Material" as part of the interim conference of the AG Visual Anthropology "Caught in the Crisis: Doing audio-visual ethnography in times of crisis", 28-29. October 2022, University of Münster.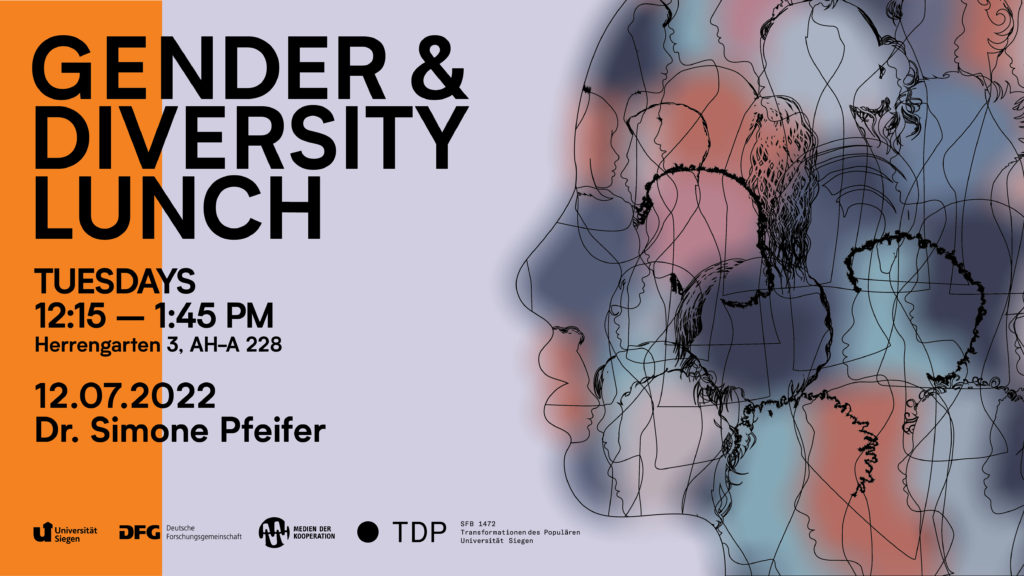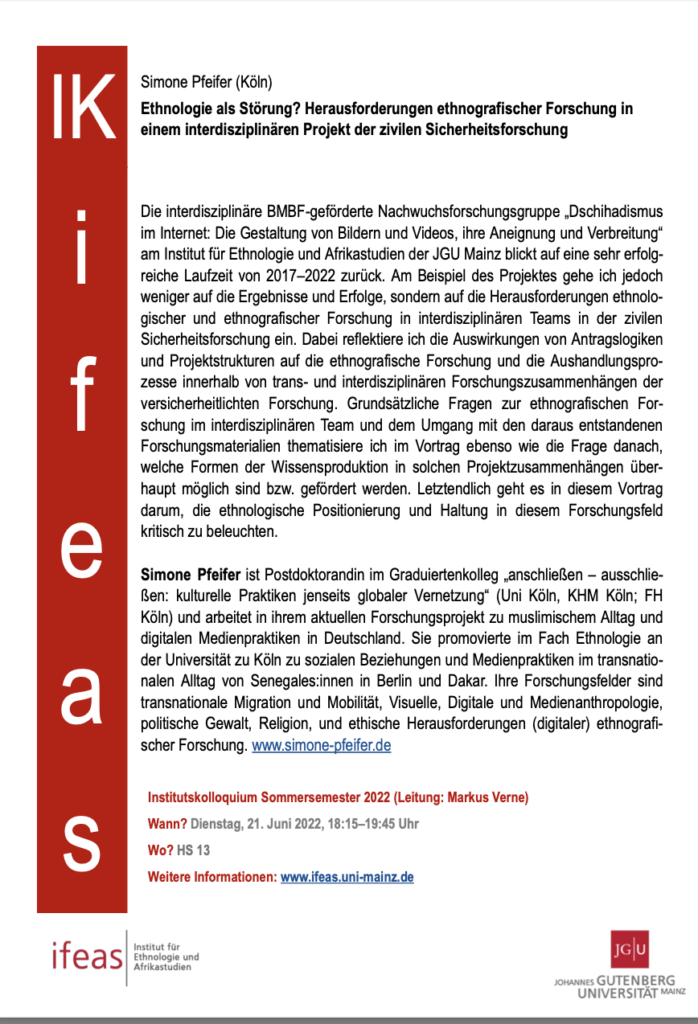 Invited Presentation: Ethnologie als Störung? Herausforderungen ethnografischer Forschung in einem interdisziplinären Projekt der zivilen Sicherheitsforschung as part to the Departmental Seminar Series of the Department of Anthropology and African Studies (ifeas) at the University of Mainz, 21 June 2022, 2-3 pm, HS13 (Forum 7, 1. OG).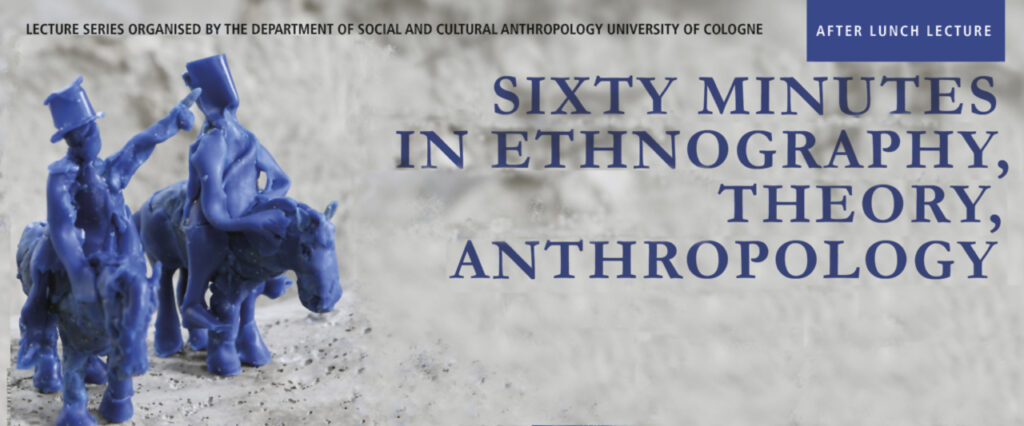 Invited Presentation: "I was touched by the mercy in his voice": Gendered and affective dimensions in the appropriation of religious images and videos on social media as part to the After Lunch Lecture | 60 Minutes in Ethnographic Theory by the Department of Social and Cultural Anthropology of the University of Cologne. 1 June 2022, 2-3 pm, lecture hall XII (Main Building).